The Yeatts Law Firm

is a boutique family law firm with a

fresh approach

to divorce, child custody and adoptions in Birmingham, Alabama. Our only agenda is to help resolve issues facing

Alabama families.

 
Divorce Attorney & Family Law | Birmingham, Alabama
The Yeatts Law Firm is a boutique law firm that practices divorce and family law exclusively. Located in Birmingham, Alabama, The Yeatts Law Firm represents men and women as well as grandparents and children in a variety of family related legal matters. These matters include adoptions, contested divorce, uncontested divorce, collaborative divorce, child support and visitation issues, paternity, alimony, and divorce modification. We recognize every family situation is unique and will tailor our legal services to fit the needs of each individual client. Open seven days a week, we are dedicated to our clients and will answer and return phone calls within 24 hours.
Our Fresh Approach to Divorce
The Yeatts Law Firm prides itself as a family law firm with a "fresh approach" to divorce in Alabama. This fresh approach includes solutions that minimize the emotional and financial costs of an extended legal dispute. For many people, mediation or the collaborative divorce process are viable alternatives to resolving divorce issues in court. Birmingham divorce attorney Patrick K. Yeatts has received specialized training in the collaborative divorce process, a private and confidential way of settling divorce matters outside of court that utilizes cooperative strategies rather than adversarial techniques to resolve contested divorces. He is a proud member of the Birmingham Collaborative Alliance and the International Academy of Collaborative Professionals. Attorney Patrick K. Yeatts will work with you and your spouse to reach an amicable solution to your divorce.
An Experienced Divorce Attorney
In highly contested divorce cases, reaching an agreement outside of court is often not possible. Divorce attorney Patrick K. Yeatts has extensive trial experience in Alabama, especially in cases involving child custody disputes. For years Patrick appeared in Jefferson County Family Court five days a week, representing children who were removed from abusive homes or caught in the middle of custody battles. He ensured their legal rights were protected and their voices heard. Patrick has valuable trial experience and a keen understanding of family law that gives his client's the advantage in highly contested divorce and family law cases.
Your Adoption Attorney in Birmingham, Alabama
Birmingham adoption attorney Patrick K. Yeatts is always happy to help people who are interested in growing their family through adoption. He also assists birthmothers in finding a family with whom to place their child for adoption. His broad experience in all areas of family law equips him to provide comprehensive guidance for our clients throughout the adoption process. The Yeatts Law Firm handles all types of adoptions, including independent adoptions, relative adoptions, agency adoptions, step-parent adoptions and adult adoptions. Contact a Birmingham adoption attorney today.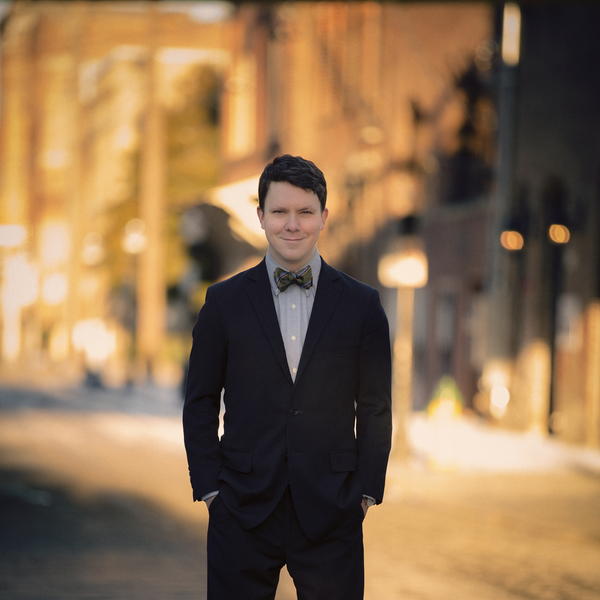 Contact Patrick K. Yeatts: Birmingham, Alabama Family Law & Divorce Attorney
Our Services
Birmingham divorce attorney Patrick K. Yeatts handles all area of family law.
Adoptions
Alimony / Spousal Support
Child Custody
Child Support
Child Visitation
Child Welfare / Abuse
Contested Divorce
Uncontested Divorce
Collaborative Divorce
Division of Property
Grandparent Rights / Visitation
Modification of Orders
Paternity
Where We Are Located
Our office is off Highway 31 directly behind the Wells Fargo bank and between Hoover Court shopping center and Schaffer Eye Center. The Diamond Head building is a 3-story white building. We are on the 3rd floor, suite 307B.
Call us anytime, we are open 7 days a week.
p: 205.530.1331 e: patrick@yeattslawfirm.com a: 1957 Hoover Court, #307b Birmingham, AL 35226
Call an Experienced Family Law and Divorce Attorney Today.
The Yeatts Law Firm promises to return all calls within 24 hours. We are available by voicemail that is sent directly to our personal email accounts. Our phones are answered 24 hours a day and seven days a week. Call an experienced divorce and family law attorney today (205) 530-1331. Emergency and after-hours calls are immediately directed to an attorney's email so each call can be returned on weekends and after-hours as they are received. If you are facing an emergency family law crisis, you do not have to wait. At The Yeatts Law Firm, You we care about your problems. Birmingham divorce attorney Patrick K. Yeatts knows that family problems do not just happen during normal business hours.
Cities and Counties We Serve
Bessemer, Birmingham, Clanton, Columbiana, Calera, Helena, Homewood, Leeds, Moody, Montevallo, Pelham, Alabaster, Oneonta, Pell City, Vestavia Hills, Hoover, Mountain Brook, and other communities in Jefferson County, Shelby County, Blount County and St. Clair County, Alabama.